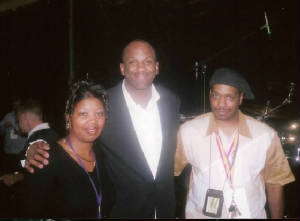 Sheila and Kennie with Donnie McCurklin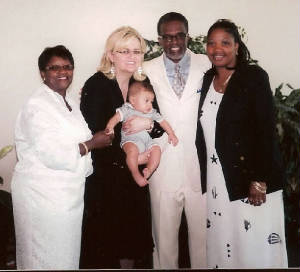 My Pastor and First Lady Dean with Vicki Yohe and her bundle of joy Walker
Sheila White with Fred Hammond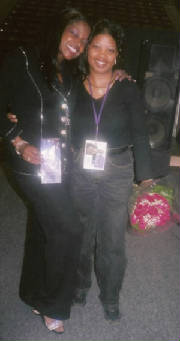 Sheila with Darryll King of WYCA 102.3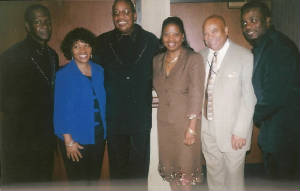 Sheila and Parents with The Southern Christianaires

Sheila with Darryll King, Producer Linda Nixon, and Kenya of Power 92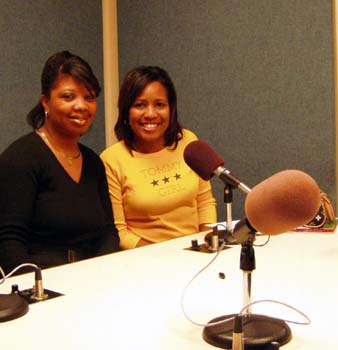 Sheila with Lena White at WYCA 102.3FM radio station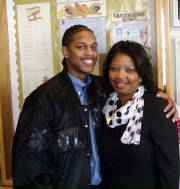 Sheila hanging out with Recording Artist Chris Searcy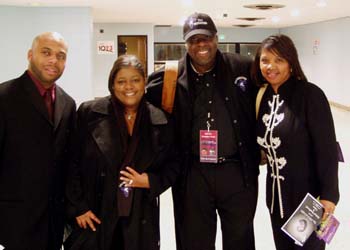 Bernard and Lori Levy and quest with Sheila at Richard Smallwood Concert. The group are members of Reed's Temple in Griffith, Indiana. They are also the promoters for the events at Reed's Temple.
(In Loving Memory of Bernard Levy)
Tallest Man in the picture
Here I was caught singing to the Children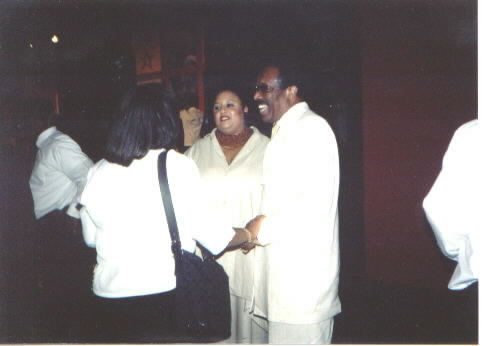 Sorry I forgot I was taking a picture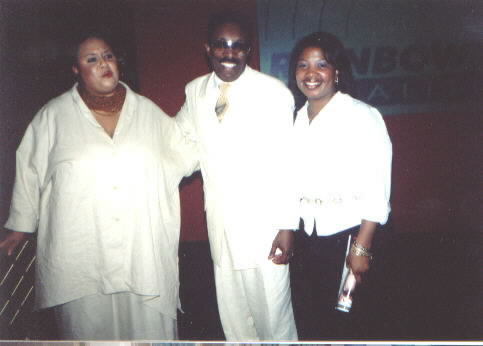 Rev. Jesse Dixon and Santita Jackson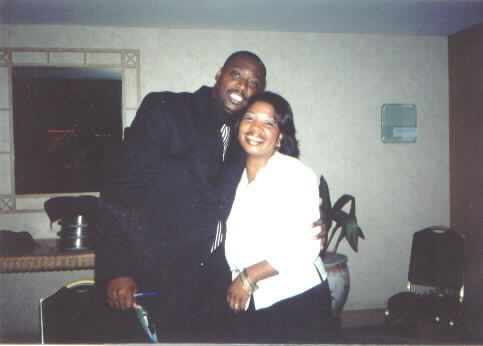 Catching up on old times from the Soul Children with Rev. Brian Jones of Chosen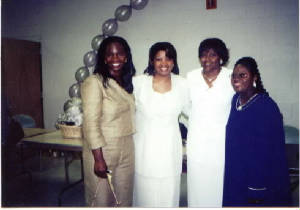 Dr. Ella, Sheila, Pat, Pat
More information coming on these ladies. They are someone you should know.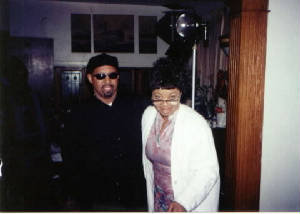 In character:
On location of the movie "Lovin You 2" due to be released in Spring 2005
Eric Ross - Slick
Sheila White - Gertrude.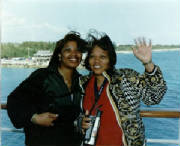 Here is one of my best friends and one of my biggest fans. MY MOTHER AND I on the cruise boat leaving Freeport, Bahamas.